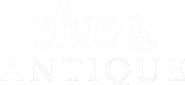 Chic & Antique now proudly offers live-edge furniture, assorted live-edge lumber, sawmilling services and vacuum kiln drying services.
Get Your Free Estimate Now
Chic & Antique now proudly offers live-edge furniture, assorted live-edge lumber, sawmilling services and vacuum kiln drying services. s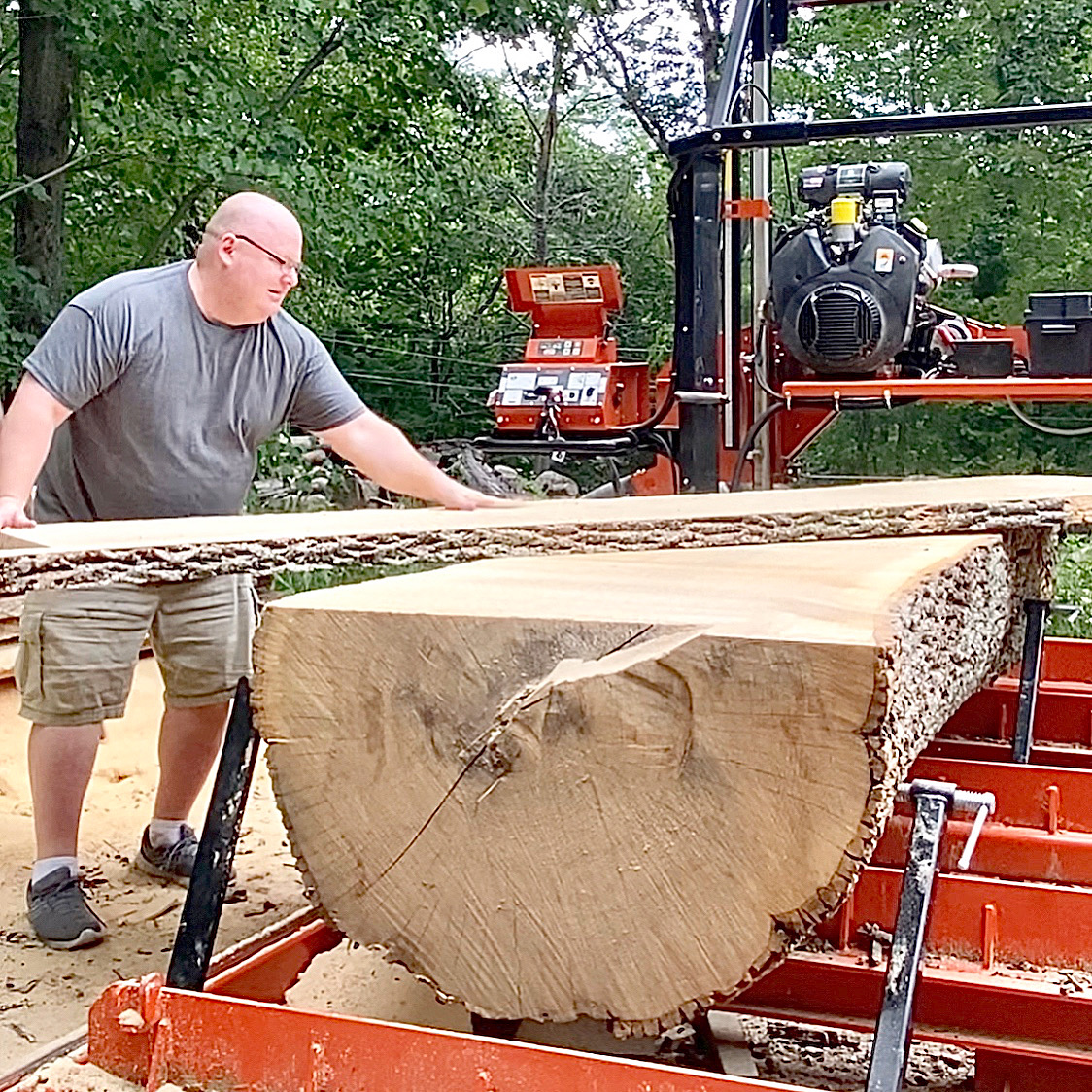 At Chic & Antique we have our own very rare band saw mill that cuts logs up to 54" diameter into beautiful wood slabs in several different species of wood.
At Chic & Antique we have our very own high tech vacuum kiln. The kiln is used to dry the wood to a precise low moisture content level. The perfect moisture content level ensures the utmost quality in each of our custom furniture pieces.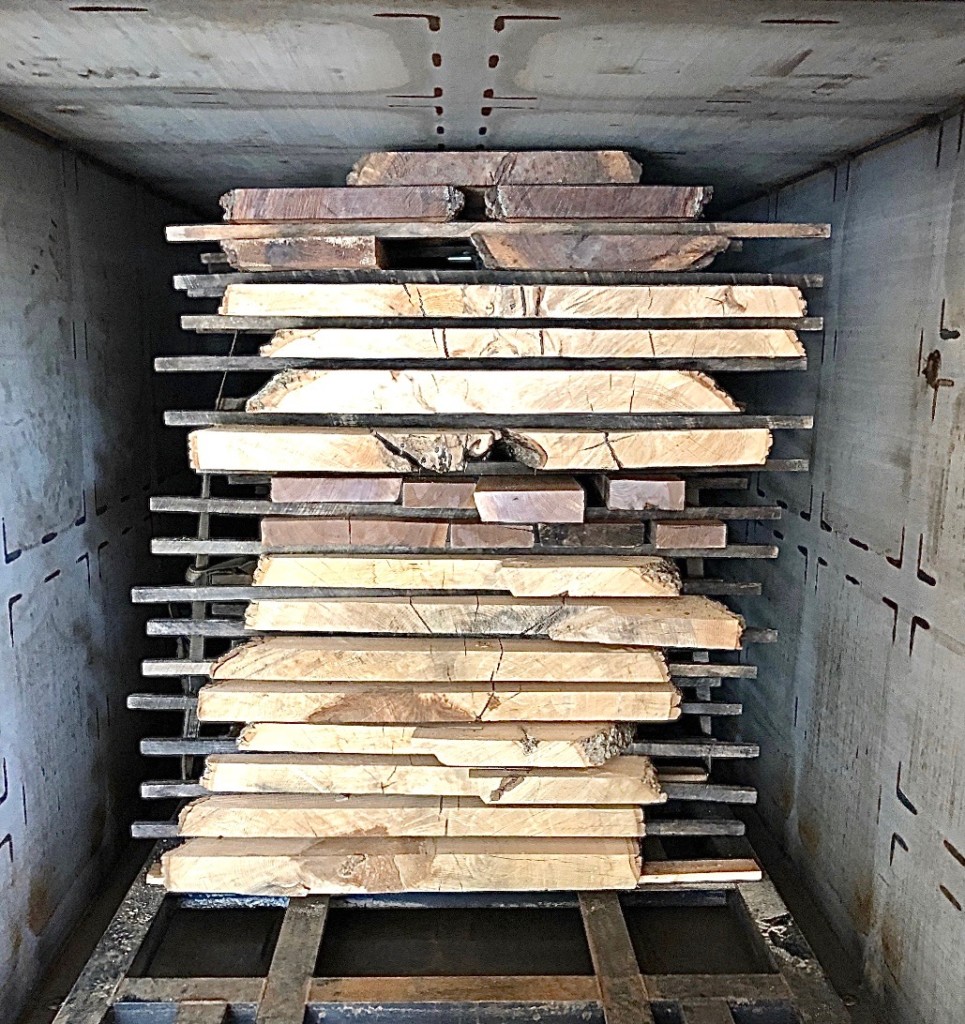 Chic & Antique's Live-Edge products also provide you with several color options of epoxy to fill the natural voids that Mother Nature may emphasize during the drying process of the wood. Our craftsmen can design a custom river table in your favorite wood species and epoxy color. If you prefer a more natural look, our craftsmen can select a slab with minimal voids as well as use an epoxy that has a similar colors to blend with the natural highlights of the species of lumber selected. At Chic & Antique custom is our specialty, but if you want your Live-Edge furniture piece today, we also have completed pieces available in our stores.
Looking for the perfect dining room table to host your family dinners? How about adding some more storage space to your kitchen? Look no further, we customize each piece just for you no matter what your needs are.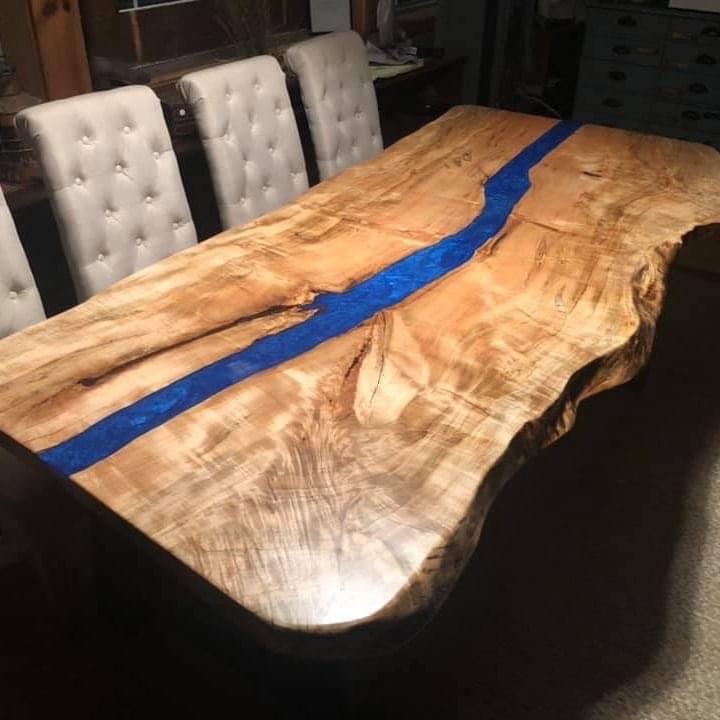 Make a bold statement with a Chic & Antique signature "Flowing River" custom furniture piece.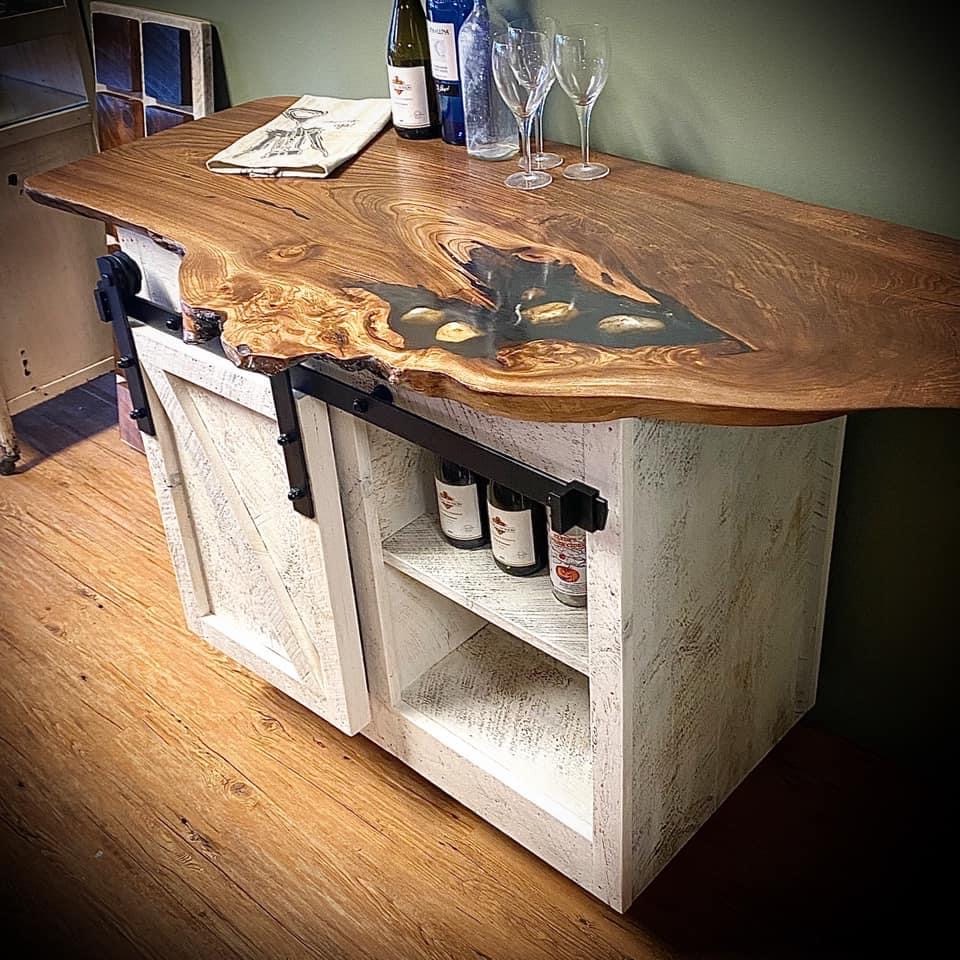 Our popular "Barn Door Consoles" add convenient workspace and storage in any room.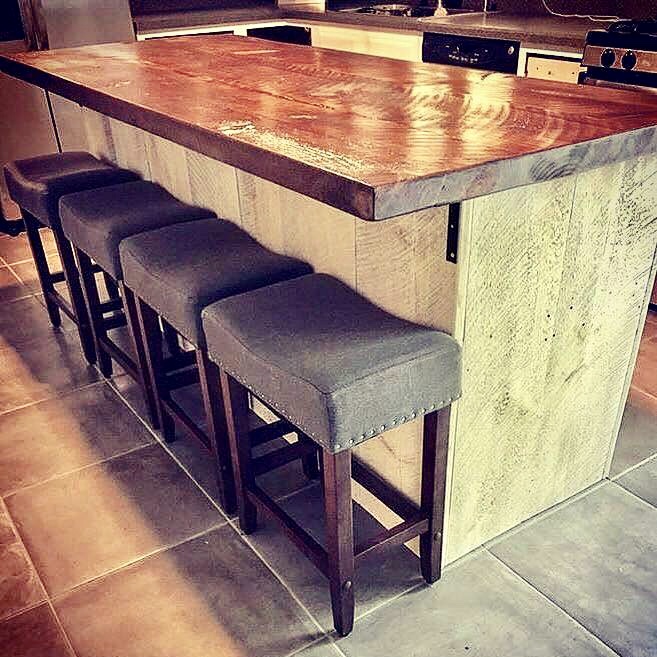 Give yourself another reason to enjoy breakfast with a custom Chic & Antique Breakfast Nook.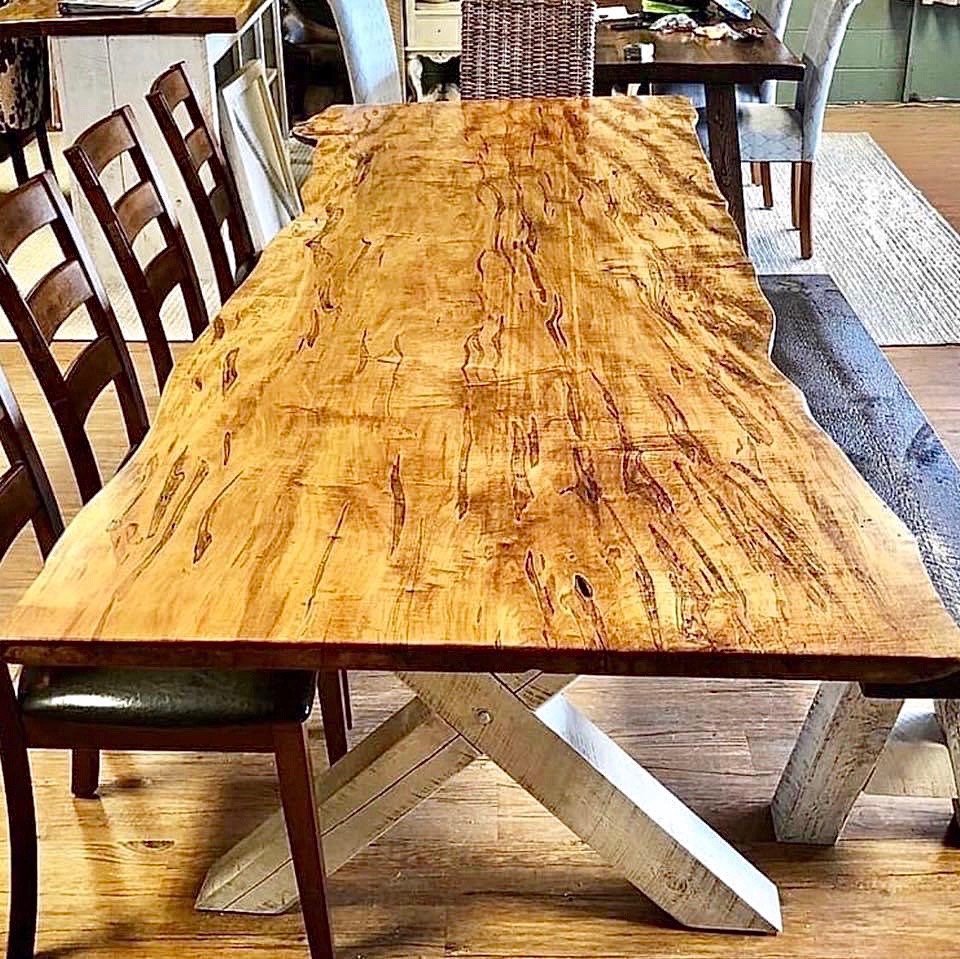 You will never see another dining room table like this. A table that is as unique as the people it seats.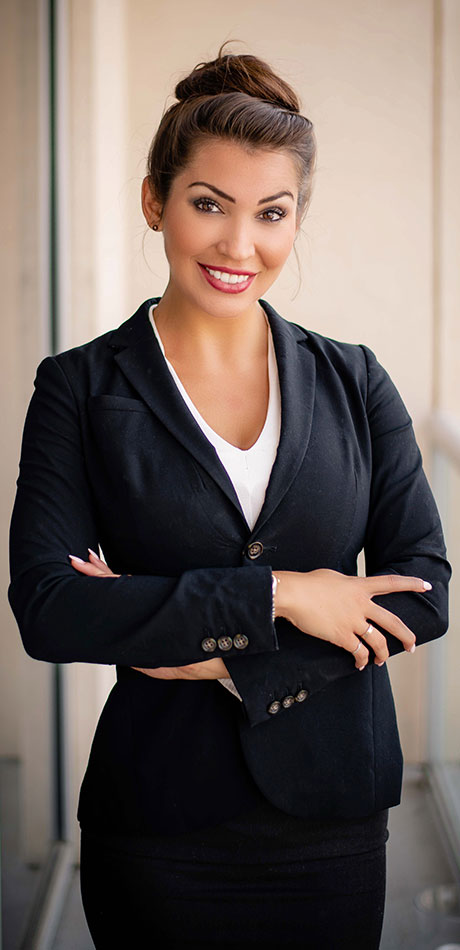 At Chic & Antique, we go the extra mile to make sure that your custom one-of-a-kind piece is perfect. Don't just take our word for it, see what our customers have to say.
"So easy to work with and talk to on top of quality work! From start of conversations through ordering and customization right to delivery such a positive experience. A year later and we are still so in love with our dining table and get lots of compliments. HIGHLY recommend."
"I don't even know where to begin!! I'm just so excited about my new dining room table and bench set that I'm almost at a loss for words! I love supporting local and this shop did not disappoint. They literally made everything happen that we had requested (and we didn't even have exact/specific details at the time that we ordered.) I highly recommend Chic & Antique. Their customer service and quality of work are way beyond 5 stars."
Live – Edge Furniture is highly unique, and because of the uniqueness of each and every wood slab (species, thickness, length, amount of epoxy needed) every Live-Edge Furniture order is handled individually by one of our associates. A Chic & Antique associate will work one-on-one with you to design and quote your custom furniture piece. Want to get started now? Simply click on the "Get Free Estimate" button below and submit your information and a Chic & Antique associate will be assigned to you right away. Thank you for your interest and we look forward to working with you!  – Team Chic & Antique
Take a peek inside our workshop!